Evan Kluttz CFP®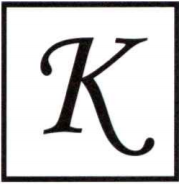 Welcome to the Kluttz Financial Partners website, where we hope you'll stay up-to-date on our latest firm news, as well as changes in the financial markets.
Here at Kluttz Financial Partners, we are committed to bringing you the best and most flexible advisory services offered. We have partnered with Harbour Investments to bring you the best technology and resources the industry has to offer. Though the use of relevant technology is a priority, the relationships we establish and maintain with our clients is what we value above all else.
With more than 30 years of experience in the securities industry, we have faced many diferent economic environments and conditions. We prepare financial plans accordingly. Just as each client and each business is unique, so is our approach to investment management and financial planning. We seek first to build relationships with our clients, then build financial plans to fit each client's individual situation.
We hope this website serves as a useful tool in getting to know us better. We also hope it helps you develop a better understanding of your individual financial goals and needs.